Health Care led by providers.
Silver Lake Psychology is a woman-owned business with an all-woman leadership team, that has become a rapidly growing mental health network across four states. Psychologist and author, Dr. Brandy Engler is the Founder of Silver Lake Psychology. Following the success of her books, The Men on My Couch (BerkleyBooks) and The Women on My Couch, Dr. Engler began a group practice to meet the overwhelming demand. Dr. Engler had the vision for a company culture built on her relationship expertise to foster empathy, empower the client voice in their treatment and create inclusivity. New clients are greeted with a warm welcome, their stories are heard and their therapist hand-picked. In the early days, Dr. Engler would see clients in the evening and took calls from prospective clients during the day. Because she was engaged in deep listening to the community; what people wanted from therapy and what barriers they experienced to accessing mental health care, she created a company that puts client needs first. Silver Lake Psychology is now affiliated with hospitals and universities, offers 120 different therapy specialties and therapy in 17 different languages.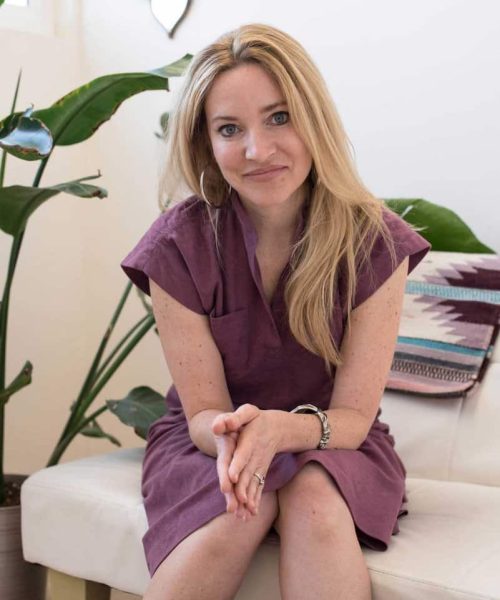 Rather than creating the high-end, exclusive practice like other successful therapist-authors, Dr. Engler chose to create a practice that was accessible to everyone. She focused on making the boutique-therapy experience, replete with well-trained therapists and fashionable offices, accessible to more people. The group became successful by recruiting a diverse range of therapists to join her team, offering evidence-based care and accepting insurance. As a result, Silver Lake Psychology attracted a diverse range of clients from celebrities to low-income clients.
Industry-Leading Customer Service
From listening to the community, Dr. Engler realized that mental health care lacked customer service. Dr. Engler focused on creating an empathy-focused intake team, put through a rigorous communication training program, to establish a warm reception into the world of mental health care. Silver Lake Psychology's customer service was featured in ShoutOut magazine.
The challenge with many large healthcare organizations is that the personal touch can turn into patient mills, where clients are assigned to any available therapist.
To protect their high-touch client customer service, Dr. Engler conducted survey-based research with hundreds of clients to discover what clients expect from therapy and what clients disliked about therapy. Based on this research, Dr. Engler's therapist-client matching process is designed to achieve an ideal client-therapist match.
Dr. Engler co-authored The Men on My Couch: True Stories of Sex, Love and Psychotherapy with David Rensin (Berkley books, 2013) and The Women on My Couch (2016).
Dr. Engler has written for Huffington Post, xo Jane, Psychology Tomorrow and is a monthly contributor to Men's Health and Women's Health magazine. Articles about Dr. Engler have been featured in The London Times, The New York Post and Cosmopolitan Magazine. http://voyagela.com/interview/meet-brandy-engler-silver-lake-psychology-silver-lake/
Dr. Engler has been featured as an expert in: Cosmopolitan, Glamour, Redbook, Women's Health, Men's Health, Buzzfeed, Yahoo Health, Vanity Fair Italia, Madame Figaro, Ladyluxe, The Good Men Project, and Playboy radio.